HOW TO SET UP YOUR CUSTOM DOMAINS IN REDTRACK
In this guide, I'm going to show you how to set up your custom domains within RedTrack. RedTrack gives you its default tracking domain to utilize but for some few reasons, you may need to use your own custom domain for tracking.
The number one reason for using a custom domain is that it allows you to have much more security for example if your traffic source bans the default tracking domain for any sort of reason, you can get over that issue by simply using a custom domain.
Another issue could be with spy tools. Using a custom domain highly reduces the chances of your campaigns appearing in spy tools unlike when you use the default tracking domain offered by your tracker.
In case you want to use your own custom tracking domain instead of the default domain provided by RedTrack, follow this guide and learn how you can set it up in RedTrack;
Buy your new domain from Namecheap.com
Let's assume your new domain is; trackingurl.fun
Login into your Namecheap account
On the dashboard, Click Domains list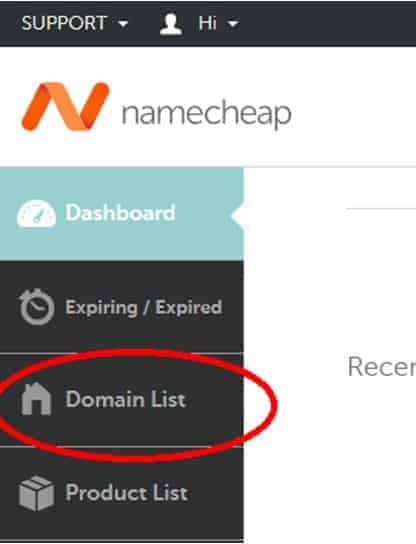 4. The lookup for the domain and click on Manage -> Advanced DNS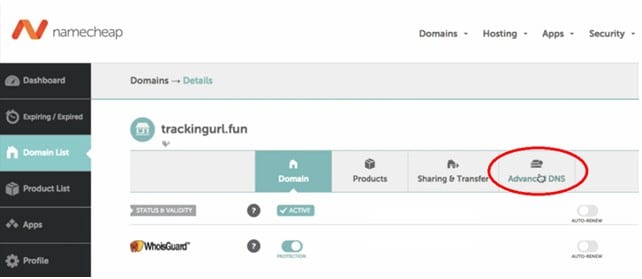 Then click on add new record and set this way;
TYPE – CNAME Record
HOST – track
VALUE – rdtrck2.com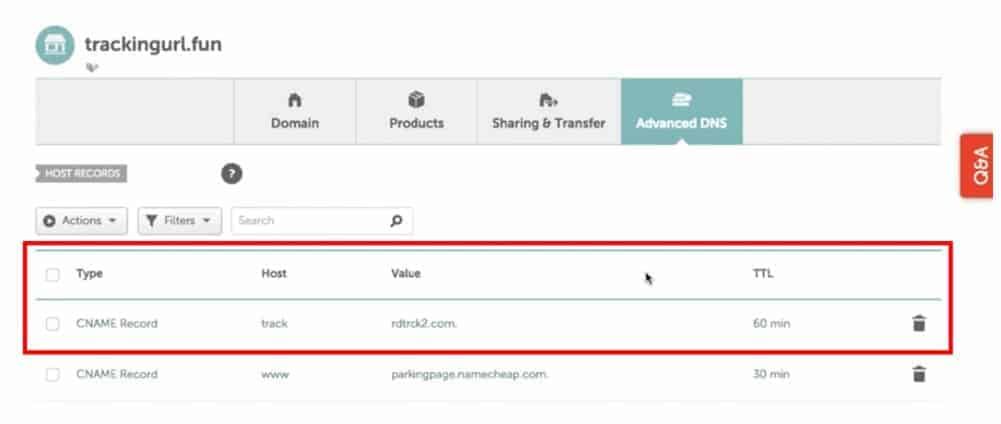 TTL – 60 minutes
Your custom domain will now appear like; http://track.trackingurl.fun
5. Then save.
Once you are done with that, return to RedTrack to complete the setup.
6.In RedTrack, Click on Domains ->New

7. Fill in your domain name and your custom domain URL.

8. Leave the Root domain URL blank
9. Then click save.
If your custom domain is an HTTPS, you need to activate HTTPS, upload your SSL certificate and the certificate key.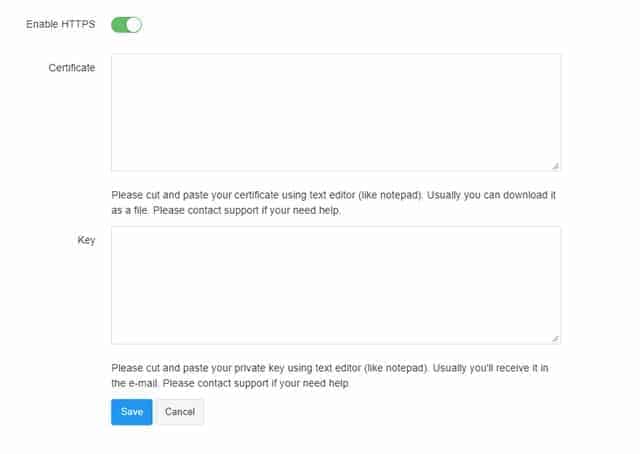 Consult the support team for more assistance on this.
Once you are done, you will notice that your campaign URL has changed. Instead of having the default RedTrack tracking domain, it will now be having your own domain.
Copy the new campaign URL and use it in your traffic source as the campaign URL (Click URL).