HOW TO BLOCK BOT TRAFFIC WITH REDTRACK
Almost every affiliate has somehow experienced a moment when their ads are getting so many rapid clicks and yet few offer conversions.
This situation happens most to those running ads on display and pop traffic.
Even how much you test different variations in your campaign's funnel, you won't realize any form of profit and often the conclusion is, "This offer doesn't convert."
Before you conclude that!!!
Always check your tracking report and do some deep analysis of your traffic's IP addresses. It will come to your notice that most of the clicks that are not converting originate from similar IP addresses.
Once you notice that, just know that your traffic source is sending you bot traffic. This is one of the shady tactics which traffic sources do in order to get more of your money from you by creating bots to click your ads and therefore, you will be paying for a lot of clicks that won't even convert.
There are a couple of solutions on how to handle this issue but RedTrack has come up with a superb way to totally block that kind of shady traffic.
To block bot traffic with RedTrack, you need to integrate your RedTrack account with a tool called FraudScore. FraudScore is a traffic analysis tool that tracks all kinds of fraudulent traffic within your funnel. And it's with this integration of RedTrack and FraudScore that will enable you to deal away with bot traffic and help you maximize your campaign ROI.
This integration only works for users on the Starter plan and above.
Follow the steps below to learn how to set this up;
Open a FraudScore

2. Once you access your account, go to API -> Conversion API.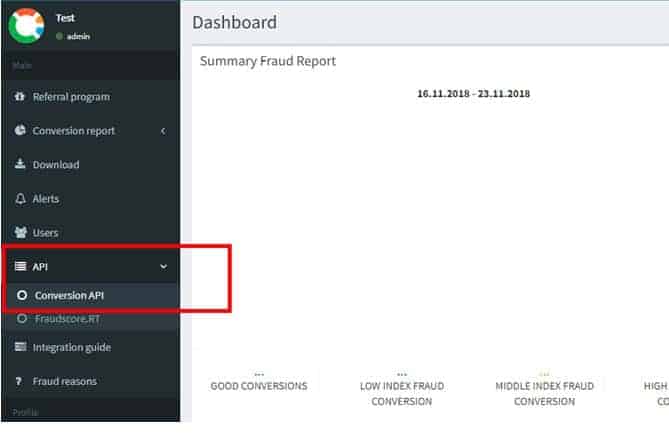 3. Copy your API key from FraudScore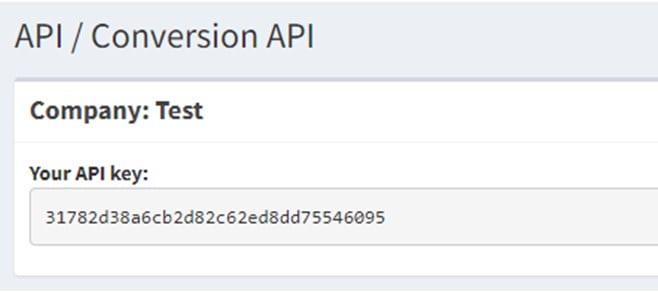 Then open your RedTrack account
4. Go to Profile -> Integrations Tab
5. Paste your FraudScore API key and save.

6. Click on Traffic source in RedTrack.
7. Open up the settings of traffic sources that you already set up.
8. At the bottom of the page, activate FraudScore Integration.

9. Save.
That's all with the setup!
With this integration, now you are able to deal away with any kind of bot traffic and that will save a lot of your ad spend.